HUMAN RESOURCES DEVELOPMENT MIDDLE EAST CONFERENCE 2019
26 - 27 March, 2019 - Kuwait
ORGANIZE, DIGITIZE, FUTURE-IZE
After the great success of the HRDME 2018 and its effective results, we are glad to present HRDME 2019.
The 2-day conference is a forward-looking approach to the emerging trends in human capital and the latest innovation in HR practices through keynote speeches, discussion panels, and workshops.
Human Resources Development in the Middle East (HRDME) Conference is the one & only dedicated platform in Kuwait that gathers strategic leaders and HR professionals from government, public and private sector organizations together with International HRD speakers, experts, consultants, and firms to share their latest approaches to driving human capital excellence.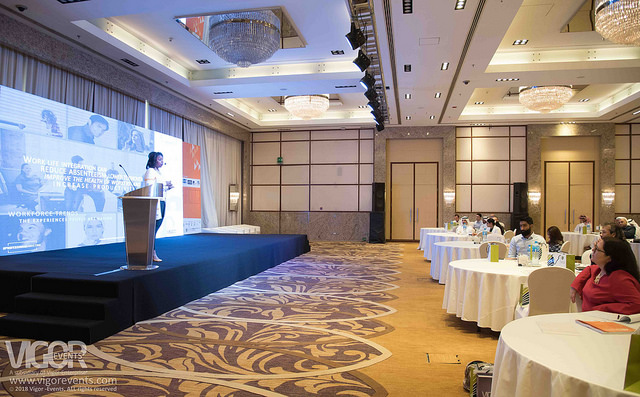 Venue
Radisson Blu Hotel
Dasman Ballroom
Kuwait

Timing
2 Day Conference
26 & 27 March 2019
09:00 AM to 4:30 PM

Knowledge Club
Since Knowledge Club's inception in 2013 and after the HRDME's success in 2018. We are glad to present to you HRDME 2019.

Prepare
Your annual business calendar and training budget easily

Network
With different levels of business communities

Keep Up
With new updated practices

Enjoy
The Knowledge Club membership benefits
READY TO JOIN?
Register now and book your seat